Ahimsa's No-No List
Materials We Never Use in Ahimsa dishes
All Bisphenols - including BPA, BPB, BPF, BPZ, etc.
PVC - polyvinyl chloride
Phthalates
Melamine
Lead
Plastic - The American Academy of Pediatrics recommends serving and storing children's food on stainless steel or glass. Our products and packaging are free of all plastic. 
We use an independent 3rd party to test all of our products—beyond what the FDA requires.  All of our dishes are made from 100% recycled steel and our colorful dishes are coated with titanium. Stainless steel and titanium are favorable food-safe materials because they are inert and won't transfer harmful chemicals into or interact with your child's food. 

Dr. Manasa Mantravadi, a pediatrician-mom designs our products and our Scientific Advisory Board, comprised of environmental and medical experts, guides us in creating the safest products, following the latest science and promoting policy to protect human health and our planet.

All Ahimsa products are backed by a lifetime warranty and can be passed down for generations. 
Ahimsa is proudly
MADE SAFE certified - the only human health 
and
 ecosystem-focused product certification program.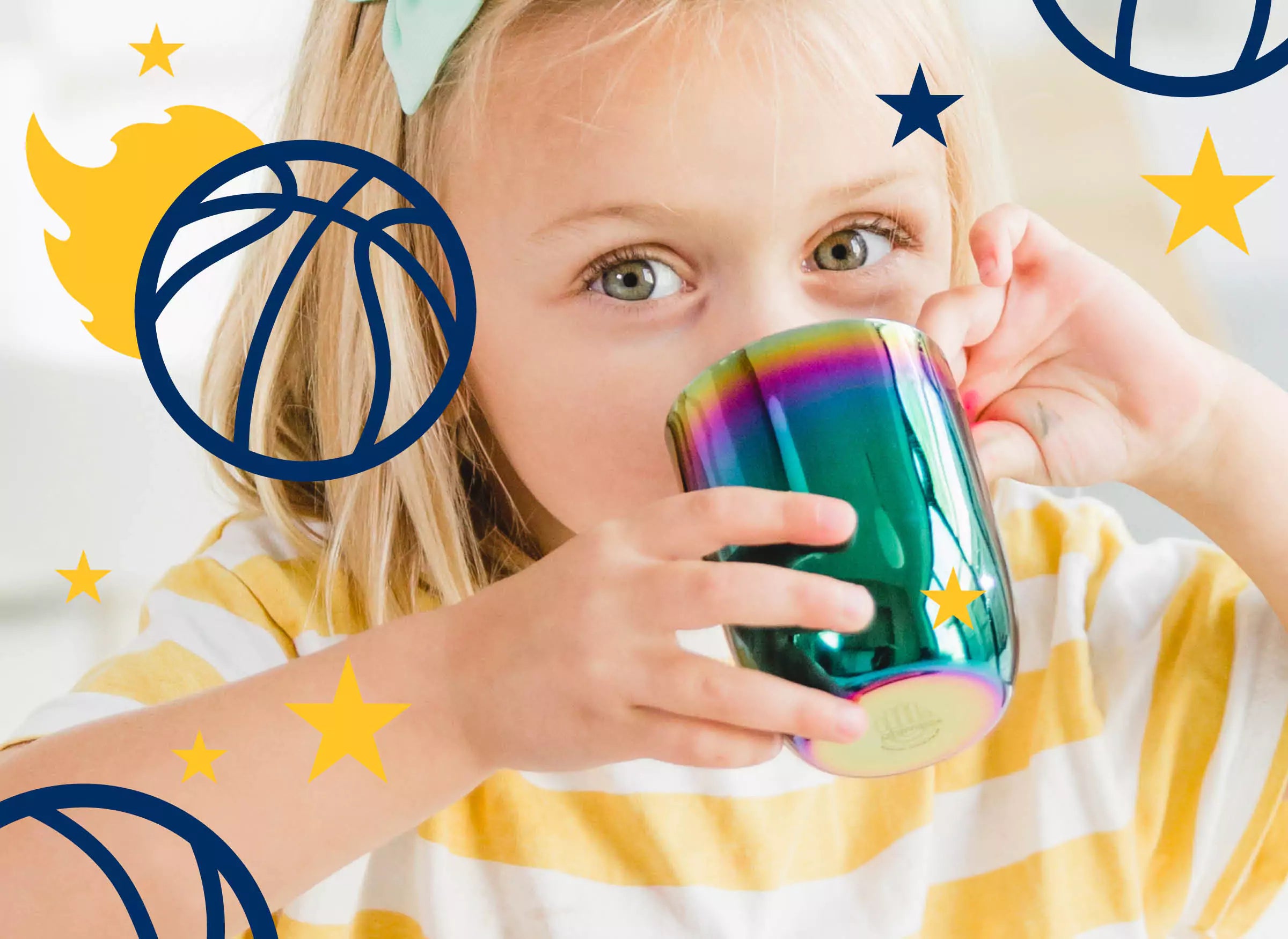 Welcome, Pacers families!
We hope you love your NBA All-Star Game-branded bottle! Thanks for visiting our world of safe, sustainable dining with stainless steel.