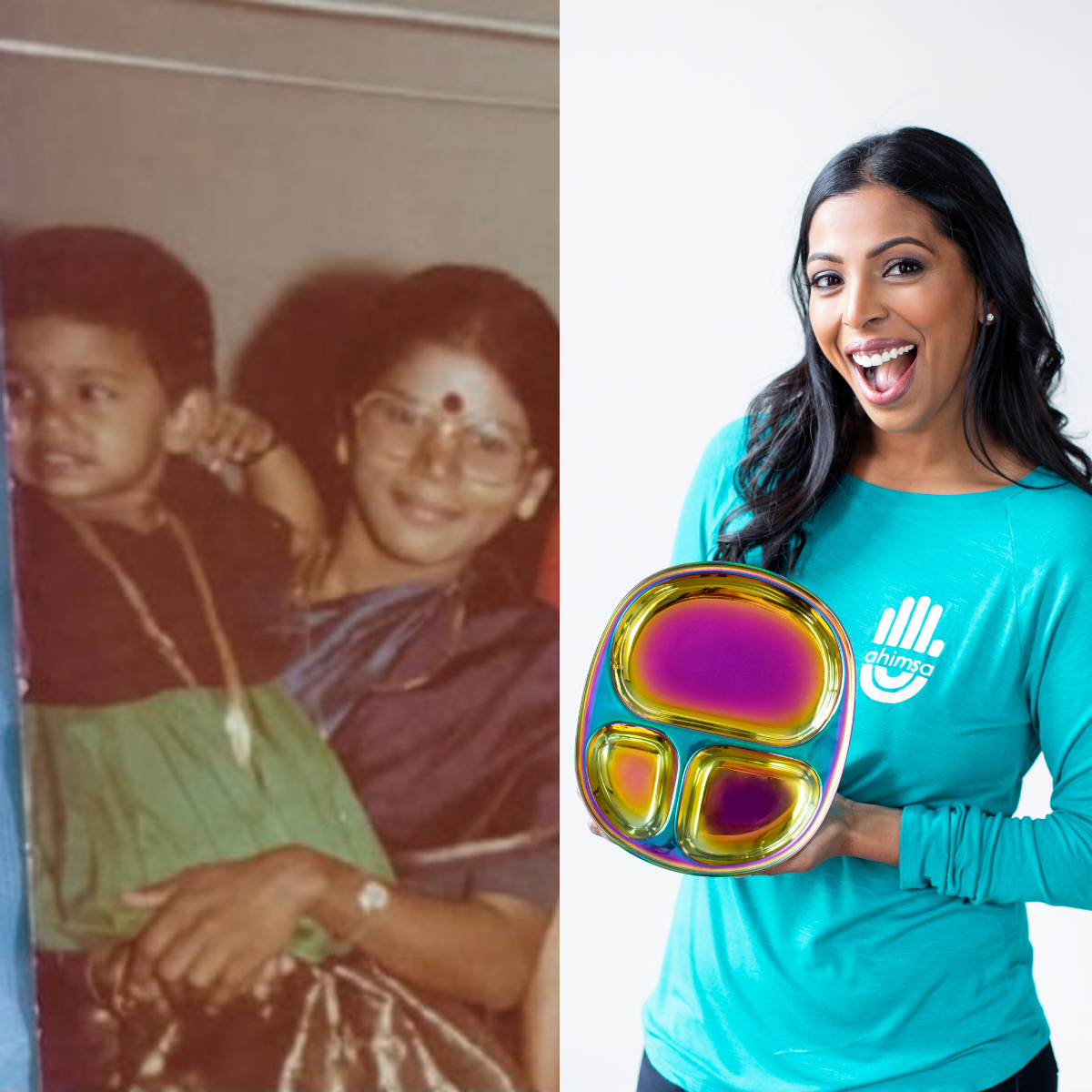 A Cultural Shift
Tapping back into her childhood in India and her memories of happily eating from stainless steel. Dr. M went to work crafting a modern set of dishes that were eye-catching and playful, better for the health of the planet, lovable and enduring a lifetime.
Check it Out!
Ahimsa will be the talk of the table
Ahimsa can curate show-stopping holiday tablescapes with our gorgeous, colorful stainless steel products. Unexpected and unique, Ahimsa will bring the color and the conversation. 
Clean, non-toxic products.
Ahimsa is a Sanskrit word meaning avoiding harm. Dr. M took an oath to avoid harm in medical school and when she founded Ahimsa. Our products will NOT transfer harmful chemicals into food. Plus, our products are free of BPA (and all bisphenols), PVC, phthalates, melamine and lead.
Buy Once, Buy Better
Ahimsa dishes last forever, and we have a lifetime warranty to make sure of it! 
And now Ahimsa is creating a movement...